Nissim de Camondo Museum
In the 1910's, the earl Moïse de Camondo, a great XVIIIth century enthusiast, ordered the edification of a new residence on the edge of park Monceau. This town house has been inspired by the Small Trianon of Versailles to display the earl's great collection of paintings, furniture and various objects.
In 1935, when the earl died, his house and its content passed on the Central Union of Arts and Crafts. Following the earl's last wishes, the new museum took his son's name, Nissim (killed during WWI), and all the objects kept their original arrangement.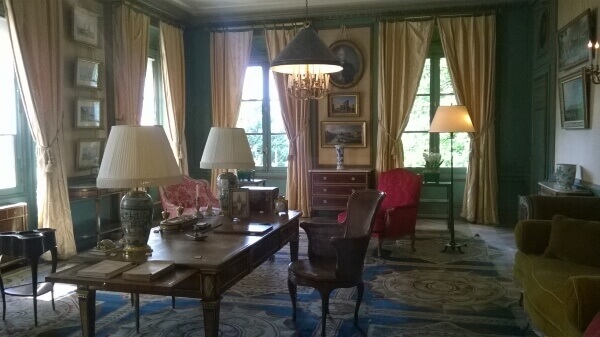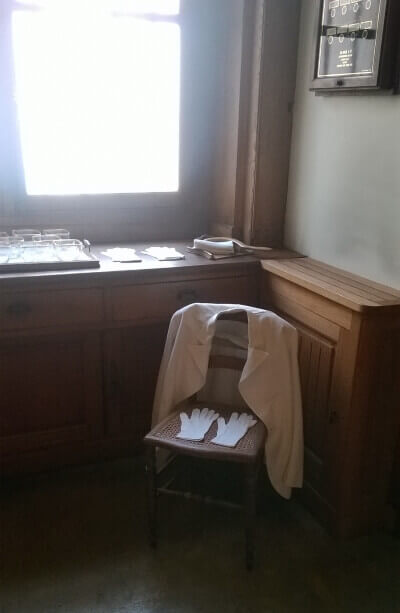 Insisting on the fact it used to be a place to live, the visit allows a free wandering in the house. A subtle but effective museography gives information about the artifacts without disfiguring the sights. Various objects from everyday life are displayed in every rooms: pens, ink and paper on a desk; tableware set in the service dining room waiting for diner; valet gloves and coat on a chair in the kitchen; … Everything is set in order to give the impression that family and staff members are just away for a day or two.
In short, the Nissim de Camondo museum is a small one but to be missed under no pretext if you want to know more about the early XXth century upper class lifestyle.
Thibaud
Key Information | Nissim de Camondo Museum
Notorious owner: earl Moïse de Camondo (1860-1935)
Construction dates: 1912
Architect: René Sergent (1865 – 1927)
First vocation: luxuous town house
Museum theme: decorative arts
Photo Credit: Les Arts Décoratifs © Jean-Marie del Moral