Pénélope Bagieu and her "Californian dream"…
To mark the release of her new album, the Parisian gallery Barbier & Mathon welcomes, for our greater pleasure, some original plates of this amazing artist.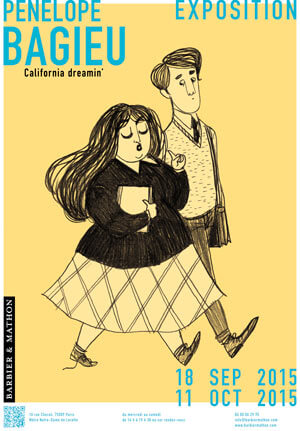 This new comic strip album represents a huge revolution in the Pénélope Bagieu graphic design style. She liberates herself from her previous own style and delivers an album fully drawn with a traditional pencil. Her special soft line is still over here but an incredible spontaneity surrounds her drawings with any IT colorization. Thus, all the effect results from this simple pencil, different coloring techniques and a more or less marked pressure on the pencil to obtain different shades and renderings.
This is a challenge and the cartoonist clearly took it up! Where drawings less shiny than before were expected, Pénélope Bagieu offers intense plates and lets us follow each pencil lines on it.
Seeing these original plates is a unique occasion to discover her remarkable rough drawing work. The gallery is spacious and welcoming at the heart of Paris, at a stone's throw from Notre Dame de Lorette.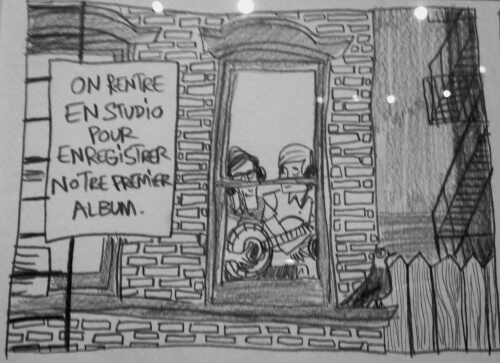 In few words, the album history is focused on the famous band "The Mamas and the Papas", author of the hit "California dreamin" and more precisely on its famous singer, passed away at the age of 32. The action takes place in the 60's, in an America surrounded by a carefreeness climate and the joy of life.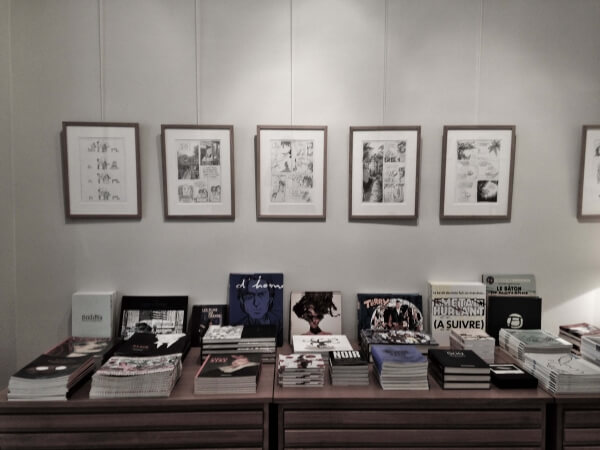 My drawing inspired by the Pénélope Bagieu exhibition
This is a reproduction by Céline of a piece from a magnificent album cover discovered during this visit.