Eiffel Tower
EIFFEL TOWER
DURATION : 2:00
RATE : From 178€ (Tickets included)
OPENING HOURS : 9am-11pm / 12am (from mid-June to September).
| | |
| --- | --- |
| Construction work: Built for the 1889 World Fair. | Architect and engineer: Gustave Eiffel. |
| Your tour: Thanks to the lifts, come discover a wonderful Parisian view. | Anecdote: Originally, the Eiffel Tower should have stayed in the Parisian landscape just for 20 years. |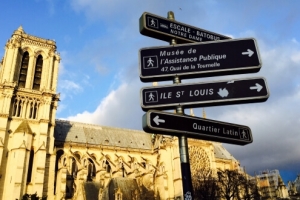 Garnier Opera House
GARNIER OPERA HOUSE
DURATION : 2:00
RATE : From 203€ (Tickets included)
OPENING HOURS : 10am-5pm (6pm from mid-July to end of August). Closed on exceptionally for special performances.
Construction work:
1862-1875.
Architect:
Charles Garnier.
Your tour:
Come discover the guests rotunda, the honor staircase, the theater , etc.
Anecdote:
The honor staircase is composed by 24 different marbles.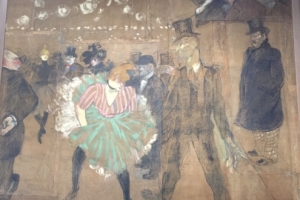 Sainte-Chapelle and Conciergerie
SAINTE-CHAPELLE and CONCIERGERIE
DURATION : 2:00
RATE : From 187€ (Tickets included)
OPENING HOURS : 9am-5pm (9:30am-6pm from March to october). From September to June: no access from 1pm to 2:15pm.
Construction work:


From the 10th century to the French Revolution.

Monuments:
The Conciergerie as the first Royal Palace and then as a prison. The Sainte Chapelle as a reliquary and royal chapel.
Your tour:
Thanks to those two monuments, explore two emblematic periods of French History: Middle Ages and the French Revolution. From the monarchy's birth to its end.
Anecdote:
The building was commissioned by Louis the IXth to welcome Jesus Christ Passion relics brought back to France after a crusade war.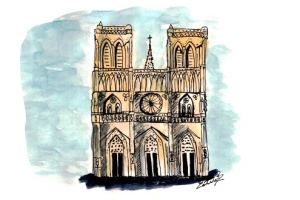 The indicated price includes tickets, as the case may be, for the whole group.
If you don't find your offer or if you want to customize your tour, please feel free to contact us : contact@jl-paris.com.