Discovery tour + Louvre museum
DISCOVERY TOUR + LOUVRE MUSEUM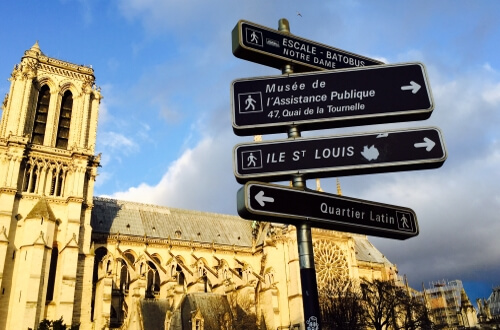 DURATION : 6:00
MORNING : Discovery tour |  AFTERNOON : Louvre museum
NOTE : Tickets included
This full day tour offers you to explore the Paris' must-sees. Follow your guide by walk and metro from the Eiffel Tower to the Champs Elysees, then to the Louvre museum. You can enjoy the Arc de Triomphe, the Grand Palais, Pont Alexandre III (Alexander the 3rd bridge), the Place de la Concorde (Concorde square) or even the Tuileries garden before entering into the biggest and most famous museum in the world. Your guide will give you the chance to see the Louvre museum's masterpieces and learn their history. You won't miss the 3 ladies, Venus of Milo, Winged Victory of Samothrace and Monna Lisa, either the Crown jewels, or the Coronation of Napoleon the 1st. This experience is the French capital summary!
Palace of Versailles + Le Marais
PALACE OF VERSAILLES + LE MARAIS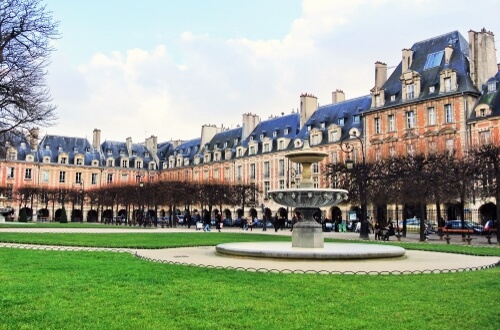 DURATION : 8:00
MORNING : Palace of Versailles  |  AFTERNOON : Le Marais
REMARQUE : Tickets inclus
Start your day by following your guide to the Palace of Versailles to explore the emblematic Louis the 14th's residence. Inside the palace, you will visit many rooms, from the Hercules room to the Kings' apartments, from the Hall of Mirrors to the Queens's apartments. Once outside, you will enjoy the gardens and its groves (bosquets) of this highly symbolic place. Back in Paris, your guide will lead you to explore the trendy and historical neighborhood, Le Marais. Between its cafes and designers boutiques, you will discover the first public square of France, the Vosges Square (Place des Vosges), the oldest houses of Paris or also many private mansions. Following the Golden century theme, the 17th century, let you guide from Versailles to Paris through places which have marked France History.
Montmartre + Orsay museum
MONTMARTRE + ORSAY MUSEUM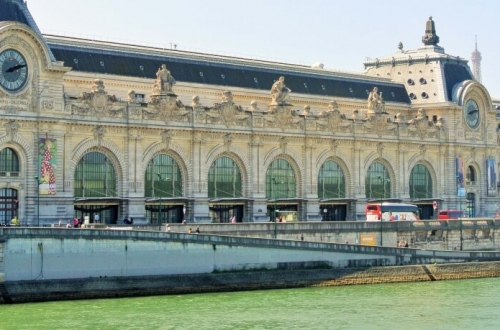 DURATION : 6:00
MORNING : Montmartre |  AFTERNOON : Orsay museum
NOTE : Tickets included
This full day will offers you the possibility to immerse you to the heart of the Impressionists' century. You will start with a tour of Orsay museum in order to understand the artistic evolution in Paris in the 19th century. From the Academism, to Realism then through Impressionism and Post-Impressionism you will discover all the artists who have made this time one of the most famous of all in Art History. You guide will lead you next to Montmartre the neighbourhood-village which have kept its yesteryear atmosphere. You will see the places liked by Renoir, Cezanne, Toulouse-Lautrec or Vincent Van Gogh. Your guide will help you to live a day out of time in the Bohemian century.

The indicated price includes tickets, as the case may be, for the whole group.
If you don't find your offer or if you want to customize your tour, please feel free to contact us : contact@jl-paris.com.